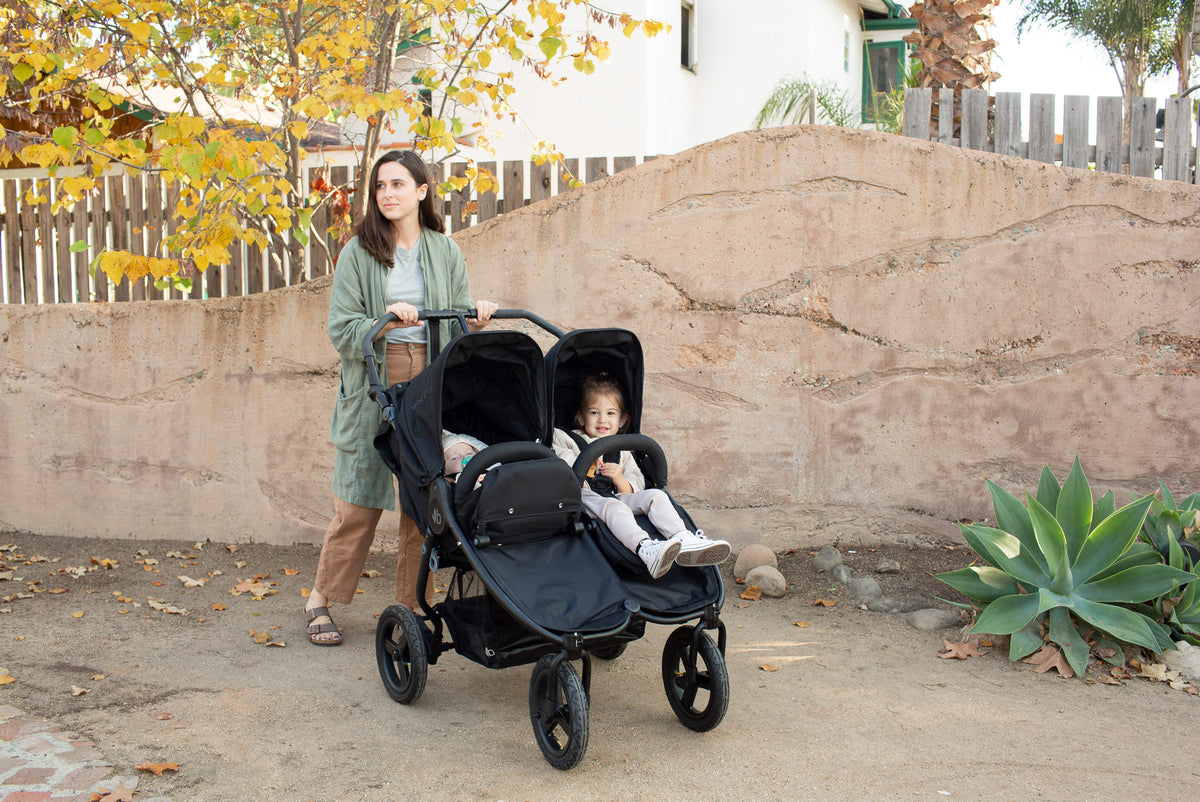 "We were really impressed with this side-by-side number. It's big but robust, with a sturdy chassis and large tyres. The air-filled wheels make it a smooth ride across all terrains, while the front wheels are lockable if you're really off-roading it. And it feels a lot higher than some other side-by-sides we tried, which is great for tall parents, but might not be so ideal for more petite pilots. A foot brake goes right across the back wheels and is flip-flop friendly.
There's a decent basket underneath the seats and a zip pocket in the back of the seats. All the fabrics are durable, and 100 per cent recycled too – which gets a big eco-friendly tick from us. The canopies are some of the most generous we tried, and they also flick out at the bottom, perfect for nap times. However, this is not a pram with a compact fold, and we found this function a bit of a workout. But if you're not going to be folding it too regularly, it's a fantastic pram for all terrains."


Learn more about Indie Twin.
Read the Indy Best Best Double Stroller article.